How to make an Instagram Business Connection
Making an Instagram Business Connection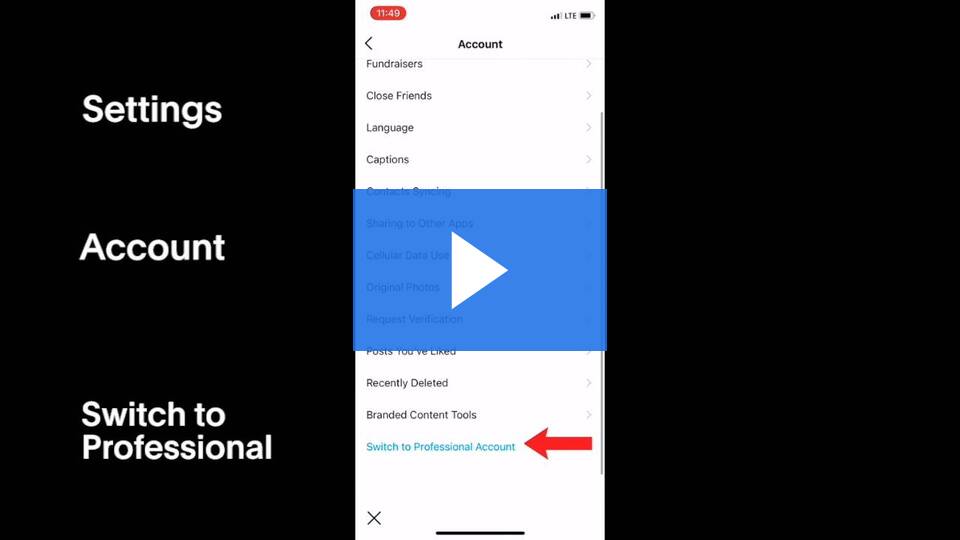 To make a business connection, you must create a Facebook page and link it to your Instagram Business account. To get started, we'll walk you through how to upgrade your Instagram account and how to create and link a Facebook page to Instagram.
We know this might take a few extra minutes — but making an Instagram for Business connection will help brands get to know you, your content, and how you shine as a creator! Need help? Click here to access a step-by-step video on how to connect. You can also write in to the Fohr team at ambassadorsupport@fohr.co and we'll do our best to get back to you ASAP.
How To Upgrade Your Instagram to a Business or Creator Account
Go to your profile and tap the three lines in the upper right corner
Tap Settings
Tap Account
Tap Switch to Professional Account
Tap Creator or Business
Tap Next
Add details, like your category information
Now, to connect your Facebook Page!
How To Create a Facebook Page
Login to Facebook or create a Facebook profile
Next, click into the 9-dot mini menu in the right-hand corner of your home page
Under Create, click into Page
Complete your page information, including a business name and category
Fill in the details to finish your Facebook Page. (Please note that this Page isn't likely to be seen by the public, unless that is your preference.)
You're done! Now, read on to learn how to connect this page to your Instagram account
How To Link Your Existing Facebook Page to Instagram
Open Instagram on your smartphone
Go to your profile and tap the three lines in the upper right corner.
Tap Settings
Tap Business
Tap Connect a Facebook Page
Create or connect to an existing Facebook page to your Instagram here
You'll receive a success message on your device when this is complete
Once your accounts are connected, you can complete your ambassador onboarding application.